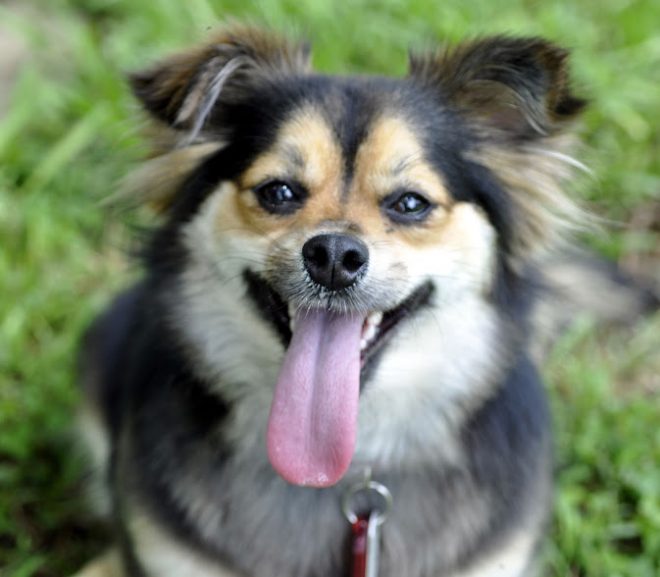 Meet Charlotte, a sweet two year old Chihuahua mix available for adoption through Tysor Veterinary Clinic's Adoption Center, Siler City, North Carolina.
To see a full photo album of Charlotte, click these links.  https://photos.app.goo.gl/7sCuYDhrV9hDX6hz2
Charlotte has a long black, tan and white coat and is approximately two years. Originally, Charlotte and Rusty (who is "talking" in the video) were to be adopted together. Rusty now has an opportunity to go to a wonderful home so we have agreed to allow them to be adopted separately.
Charlotte came into rescue overweight.  She has lost a little weight and is on a portion-control diet. She will need to be in a home that understand her dietary and health needs. She rides well in a car and, when the weather is cool enough, can be taken on short walks. Charlotte sits on command, goes into her crate when asked and has great house manners. She totally ignored the cat. She is fine with kids but needs a little time to warm up.
Charlotte is heartworm negative, spayed and neutered, microchipped, and up to date on all vaccines.
If you are interested in adopting her, please fill out an adoption application.  You can find the application under the adoption tab on our website, www.tysorvet.net.