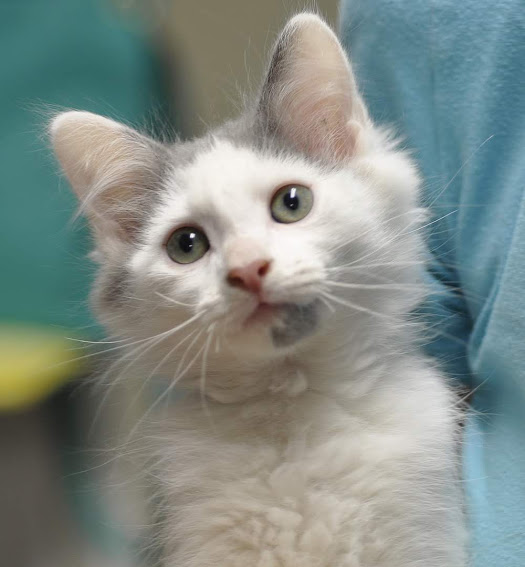 This adorable male kitten was born here at the clinic on July 31, 2018 along with his three siblings. Upon his birth, someone thought he resembled a possum which is where the name came from. He is way more handsome than any possum and can be easily renamed by his new family. This guy is easy to handle, playful and about as handsome as a kitten can be. He has gorgeous medium to long hair and beautiful eyes. More photos can be seen at:
https://photos.app.goo.gl/xxAk6dkWv75Vm1dLA
If you are interested, please fill out an adoption application.  His adoption fee is $100 which covers all tests, microchip, vaccines and neuter.  You can find the application on our website at www.tysorvet.net under the adoption tab.