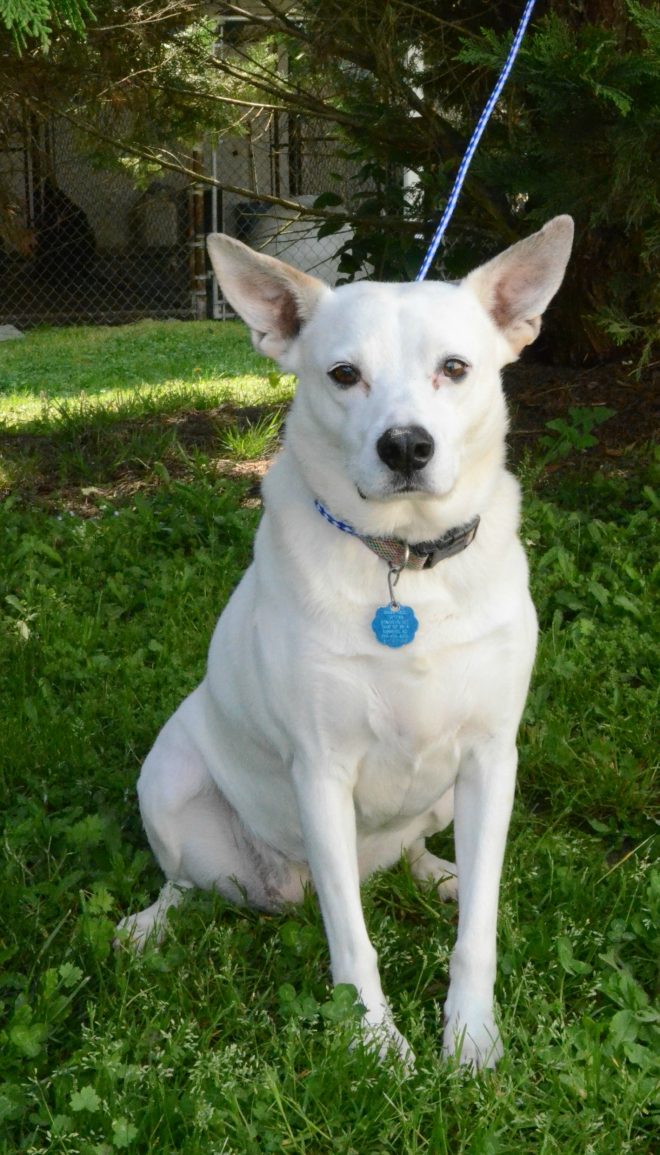 Meet Snowball. She is around 3.5 years old, weighs 33 pounds and could stand to lose about 5 pounds! We think she is a shepherd mix. She was surrendered by her elderly owners because they could not take care of her. She is one of the sweetest dogs you will ever meet. Snowball is already house trained and is looking for another family where she will be an inside dog. She loves attention and will snuggle up to you when you pet her. She has non-reactive to the cats here at the clinic. She doesn't have a dog playmate yet because she has only been here a short time. However, she has seen many of our dogs that are available for adoption and had not exhibited any aggressive behavior. If you are interested in Snowball please go to our website at www.tysorvet.net and click on the adoption tab. There you will find our adoption application. If you would like to meet Snowball, please call 919-663-0115 to make an appointment.
Look at that sweet face!
Snowball is all white except for the backs of her sweet ears!