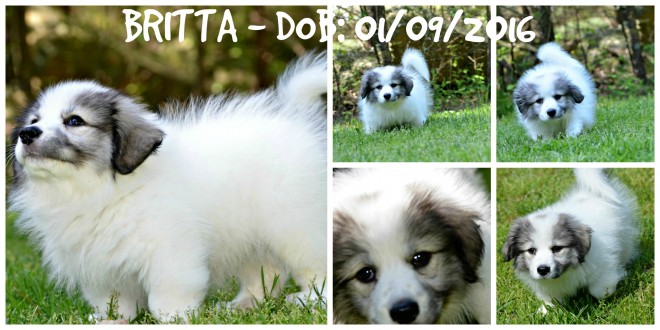 Meet Brita.  Isn't she adorable?  Brita is a purebred Great Pyrenees puppy that was born January 9.  She was the runt on the litter and we think she will max out at ~35lbs, so she is small for a GP.  She is currently a little over 7 lbs at 12 weeks.
Brita was also a swimmer puppy.  You can read about swimmer's here.  Currently, she is a tad weak on one side but we do not foresee any future problems.  Brita is doing really well in her foster home.  She walks well and is playful.
If you are interested in adopting, please fill out our adoption application here.