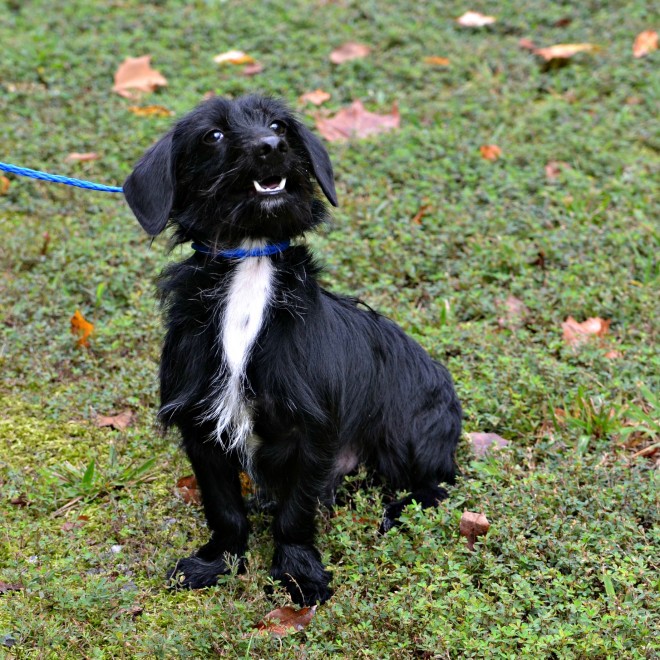 This is Sully.  He is approximately 16 months old and we believe that he is a wire hair dachshund with a little bit of something else mixed in.  Sully was taken to a nearby county shelter by someone who said they had found him in a park.  Unfortunately, the shelter staff believed that that he was actually an owner surrender.  He was absolutely terrified in the shelter. 
 He is now a happy pup who enjoys spending time in the backyard with the other dogs both large and small.  Sully will even play by himself if necessary.  During a rainy day recently all the other dogs that were out in the backyard were up on the porch under the roof and Sully was running around the yard all by himself having a grand old time.  
Sully would love a family who has a fenced in yard or who will take him for walks on a regular basis.  When he went out for his photo shoot he had lots of fun sniffing around the new area just as you would expect from the dachshund breed.  It will also be important for Sully to maintain a healthy weight.  We don't want his long back and short legs to have to carry too much.
Don't let these photos fool you.  Sully is a little guy!  Do you have a space in your home and heart for him?
If you are interested in Sully please visit the adoption page on our website, www.tysorvet.net.  There you will find a link to our adoption application.