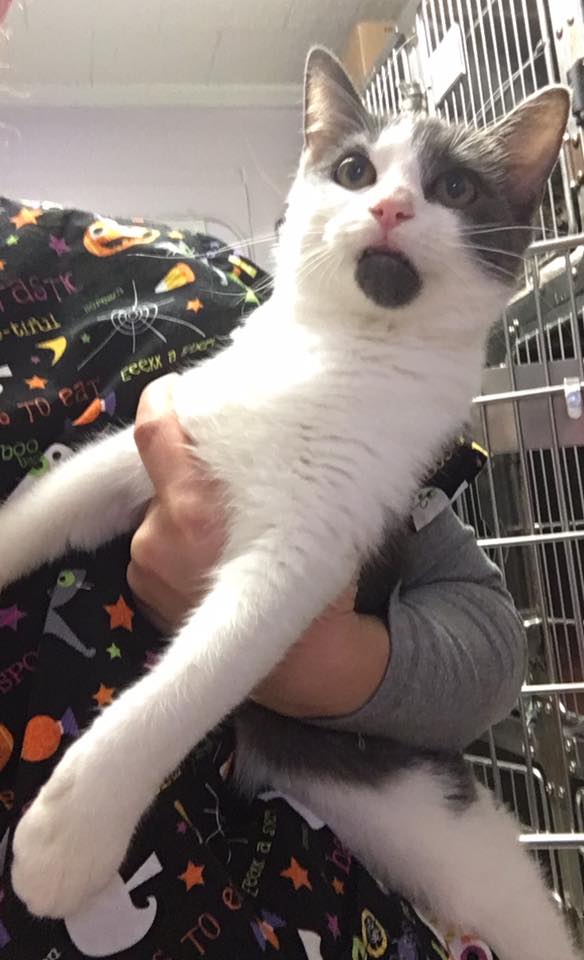 Bunnie isn't very fond of the camera so please know she is a beautiful cat. Bunnie was found as a stray with an injury to her back end and tail. Due to that injury she had to have her tail amputated. Unfortunately, Bunnie seems to have some spincter control issues and therefore goes potty often. Because of this, we feel like she would be best suited as a barn cat. Our policy is that our cats are adopted as indoor, family pets but we are making a special case for Bunnie.
She is spayed, up to date on vaccines, and a sweet sweet girl. We are fairly certain she would be a great mouser and and an excellent addition to a barn.
if you are interested in her, please fill out our adoption application from our website.