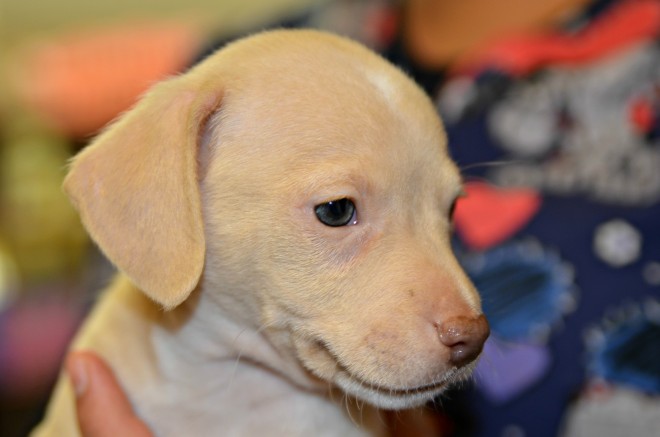 Chatham is one of three adorable puppies that we have available for adoption.
They were born 11/15/16 and will be ready to be adopted very soon.  We are guessing that Chatham is a mix of dachshund and beagle.  He has the beagle face and coloring but looks like he is going to be low to the ground!  We believe that Chatham will be under 25 pounds when full grown.
 All of these puppies are very social and will make a great addition to your family.  Check out Franklin and Liberty as well.  If you are interested in one of these puppies please click on the adoption tab on our website and click on the link to our adoption application.  The adoption fee will be $150 and will spay/neuter, vaccines up to the date of adoption, wormed, microchip, and on flea/tick and heartworm prevention.