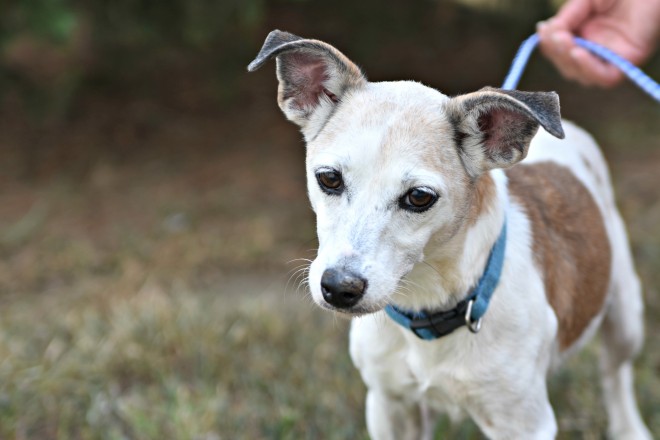 We would like to introduce you to our sweet Lila girl. Doesn't she have the cutest face? 

She also has a interesting story. One saturday, a couple brought her to us and said they found her. We scanned her for a chip but she didn't have one. We asked the finders to take her home and try to find the owner. About 30 minutes later, one of our employees went to Chris's Drive In for lunch and sweet Lila had gotten into the diner. The people that found her where nowhere to be seen. The employee grabbed her lunch and Lila and returned to the clinic.

We posted her as lost but her owner never came forward, so now we are trying to find her a forever home.

We are unsure of her age. She has an older dog look to her but her teeth are in good shape. She isn't incredibly high energy but not quite an old dog energy either.

Lila loves people and other dogs. We haven't tested her with cats yet.

Lila will be spayed, up to date on vaccines, and microchipped prior to adoption.

Her adoption fee is $150. If you are interested in Lila please fill out an application at https://tysorvet.net/adoption-application/.