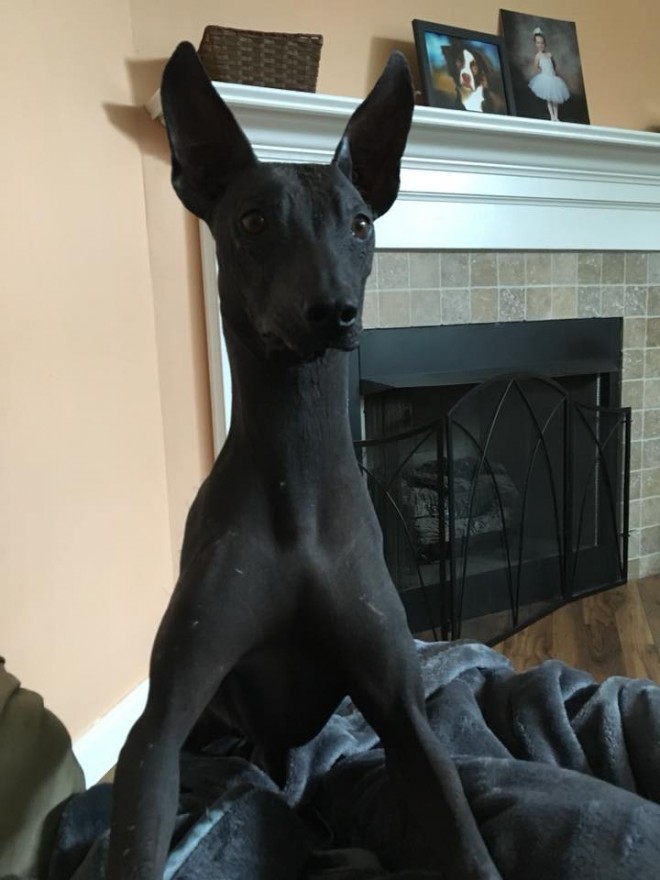 Izzy is a wonderful Xolo (Mexican Hairless) gal that came to us as a puppy due to having a liver shunt. She has been with us for several years as we were concerned about her health. She has been doing excellent on a prescription liver diet and two medications daily. In fact, most people would never know she has a liver issue.
Izzy LOVES her people and has never met a strange dog. She even does wonderfully with cats. She can be very protective over our back yard here at the clinic but when she goes home with one of our employees, she doesn't act possessive at all. When she is at her house, she loves to cuddle and play. She is an expert napper and cuddlier. She even sleeps under the covers with her people.
Izzy needs a forever home that understands her breed and her liver diagnosis. She will reward you with kisses and making you laugh.
If you are interested in Izzy and understand the above, please fill out our adoption application at https://tysorvet.net/adoption-application/