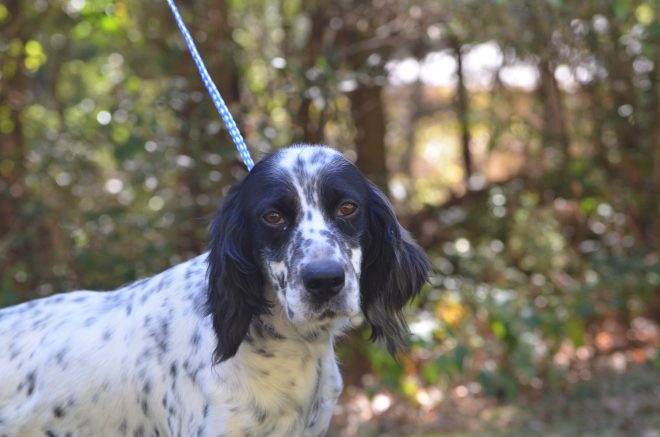 Is Sophie not absolutely beautiful?!?!?!
Sophie is a 4 year old English Setter that came from a local shelter.  She was in very bad shape when she first came to us but after some good ol TLC and medicine, she is now doing great!  Sophie is very spunky and loves life!  She knows no strangers and loves every human and dog she meets.  Sophie does have a strong prey drive so no kitties for her forever home.
Sophie will be spayed prior to adoption.  She is currently being treated for heartworms and does have a heart murmur.  Please don't let that scare you because Sophie is so full of life that she surely doesn't seem to care about her heart issues.
If you are interested in adopting Sophie, please fill out our adoption application here:  https://tysorvet.net/adoption-application/